In the process of getting a computer for your creative work? Want to beef up your design setup but don't have a shit load of money? Then this post is for you!
Let me describe a typical conversation literally any designer has had.
Designer: "I would like to get a computer to do my design work. I draw a lot as well so I would also like a tablet to use for my designs."
Literally Everyone: "You need to get the one with huge RAM and huge storage to run anything adobe on your computer and don't bother getting anything besides Wacom for a tablet"
Designer:"okay!"
*checks Macbook Pro and Wacom prices*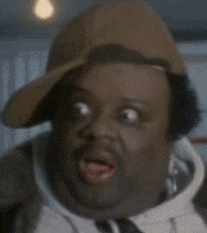 I feel like this happens to all of us starting out in the creative industry. The prices for the systems that we are told we need to run Adobe CC are ridiculous and getting worse. But let me tell you, there is an alternative.
The Computer
A couple of years ago, after doing much research I took a risk. As you may know - convenience and mobility are important to me. Through my previous job I had a Macbook Pro 15in and loved it. It was a workhorse but also like 10lbs heavy and after I left that job I wasn't about to buy a $2K computer.
So I purchased the Macbook Air and got 8gb of RAM, I love it. On an average day I manage my website, run demanding apps and run full Adobe CC (yes, even After Effects) sometimes all at the same time and I don't regret a thing. I'll even air link my iPad pro as my Wacom alternative and hook up a second screen.
In doing my research I had found that the constant narrative that is being pushed down our throats as creatives is that we NEED to have a fast computer to handle Adobe software. This is true if you are doing heavy video editing which a lot of youtube video reviews are focused around. However, most of us graphic designers and illustrators don't use those programs hardly at all so don't be afraid to take the plunge for a computer with less than beefy insides. Find that balance.
The Tablet
Ah, Wacom how we love you. When I was in college I got the privilege to use a 22in Wacom almost daily. It was glorious and I told myself then that I would save up and buy one for my studio someday. While that still might be the case it seems more and more that designers and illustrators have iPads purely for the convenience of being able to take it literally wherever. I jumped on the "iPad as an art tool" bandwagon when the first apple pen tool was announced and thoroughly enjoyed it but still felt that technology was getting in the way. Then the 2nd gen pen came out in tandem with that curved corner iPad Pro! That was a game-changer. Both the pen and the tablet become one with the designer while technology fades to the background.
This thing is a design beauty. I usually stick a lightweight padfolio case on it so that I can easel it up on a table or keep it in my lap. If I am feeling brave I'll take the case off and really admire the product design and thinness of it. I also like to keep a paper-like screen protector on it as well so that it gives me a bit of drag like drawing on a paper would. As far as apps go, I always use procreate for my illustrations and have recently been getting into Affinity Designer. However, Adobe has recently come out with a photoshop for iPad, but It still isn't as intuitive as it could be. So, for now, I export my procreate files to PSD.
Now I'm not trying to tell you to stay away from Wacom, believe me, they are great. All I'm trying to say is that within these last couple of years Apple has breached the Illustration industry and now Wacom has more competitors than just the silly Huawei tablets.
The Verdict
I just felt like someone needed to come out and say that you don't always need the biggest computer and best tablet to do design work on. If you are like me and can't afford a $4K setup right now but still want to have modern, fast equipment then I am here to tell you that the iPad Pro and Macbook Air are your answer. Just do it ... and don't look back! :)
Thanks for reading! Next week will be the first Article of Pints N' Pixels so stay tuned!!
So what's your setup like? What are your Apple/Wacom alternatives?
Let me know in the comments 👇👇👇